Meet Our Powerful Team of Relationship Therapists in San Jose, CA
Meet Shirani M. Pathak, LCSW
Specializing in busy professional women and couples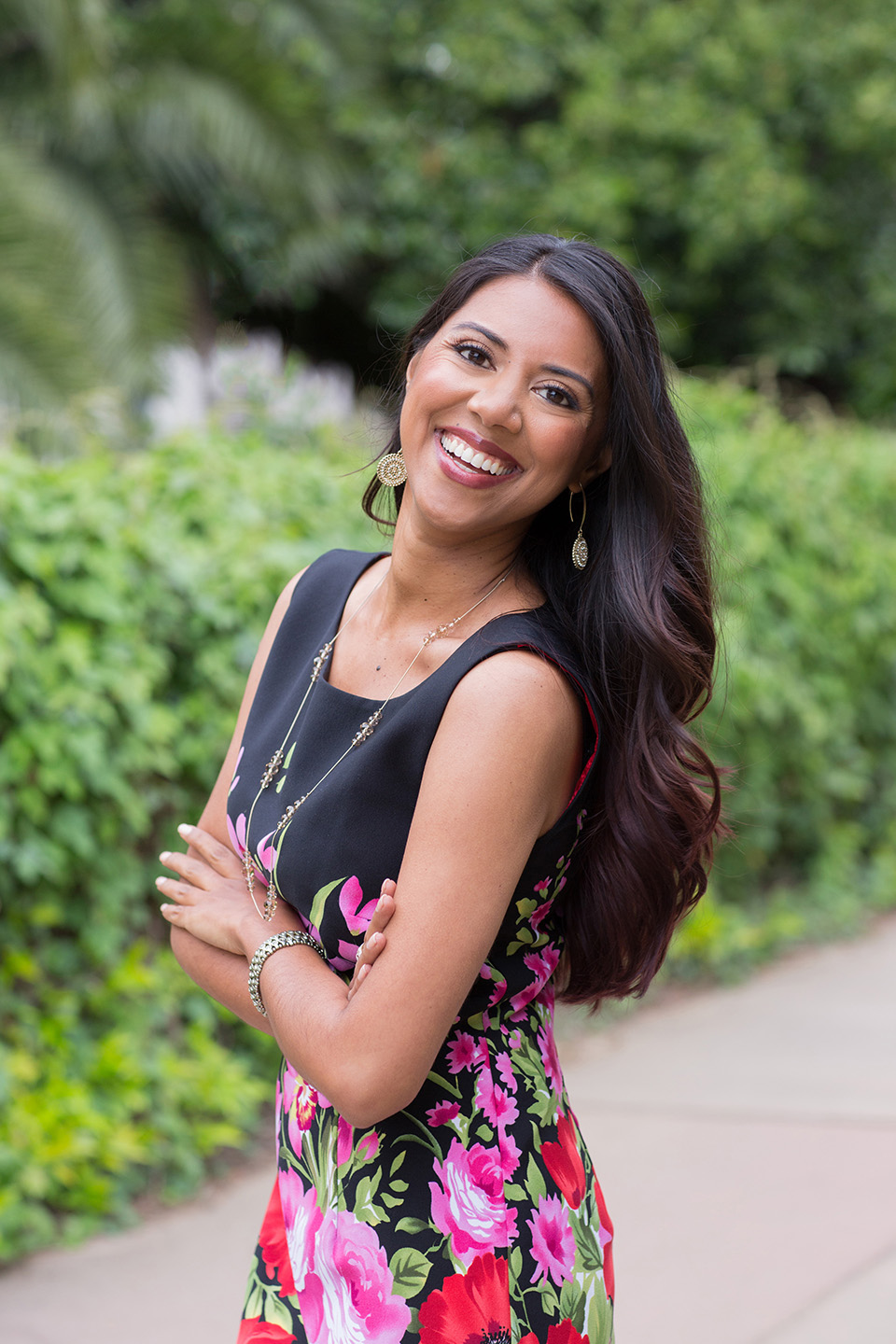 I want to welcome you and thank you so much for being here. I can appreciate how hard it is to take those first steps and reach out for support when you are faced with difficulties and challenges in your life —especially as an overachieving, high functioning individual. It takes strength and courage to admit something isn't working in your life and take action to change it.
Growing up as a South Asian woman, I get the overachiever's journey. The voices that say, "You only got an A? Why not an A+?" The inner dialogue that says, "In order to be loved, I must prove I am worthy of it, and the way to prove it is by showing how much I can do and achieve."
Well guess what? That high achiever, over-doer status only got me so far.
Yes, I absolutely excelled at school, in my career, even in friendships...and the thing I just couldn't figure out was romantic relationships. How is it that a woman who has achieved so much couldn't figure out how to achieve the one thing women are "supposed to" achieve: the happy marriage and 2.5 children with the white picket fence? It just didn't make sense to me.
My heart hurt and I was exhausted from trying to do it all while keeping up appearances too.
After years of spinning my wheels it finally dawned upon me, I was the common denominator in all of my failed relationships.
And thus, my journey to restoring love in my life began.
It wasn't easy (and sometimes still isn't) to look at how I created the situations and circumstances in my life that all served as direct evidence of how unworthy I thought I was, and how hard I had to work to achieve and prove that I am. There were moments I stumbled, even moments I fell. There were moments of complete and total despair. There were moments of uncovering things I never imagined were possible, especially the discovery of my own inner beauty, brilliance, and my own inherent worthiness, not because I did anything to achieve or deserve it, rather simply because I exist.
It has been through my own personal evolution and journey of transformation that I honed my craft as a kick ass therapist, healer, mentor and coach. It is through my own life experiences that I uncovered my true gifts and talents. It has been though healing my own experience that I have gotten back into right relationship with my power. It has been through my own healing that I have returned to my wholeness. It has been quite the journey and it has all been well worth it!
I absolutely LOVE, and do my best work with, women who are high achievers with BIG hearts making an impact in the world (entrepreneurs, CEOs, nurses, doctors, other medical professionals, to name a few). These women excel at work and in career, yet feel there is something missing in their lives. These women hire me as a mentor, guide, and even cheerleader, to support them on a journey of deep personal evolution and transformation to experience the love and wholeness they've always wanted. I absolutely LOVE helping these powerhouse women restore the feeling of love in their relationships and their lives.
If you are a super-achieving, over functioning woman who is ready to embark upon the journey to restore love in your life, click here to schedule your Get Acquainted Call now.
I also have a sub-specialty providing services to persons working a solid 12-step recovery program who want the support of a licensed professional that understands recovery. As a woman in recovery myself, I understand how important it is to work with a therapist who gets it and who does her best to practice the principles in all her affairs.
I look forward to being on your journey with you.
The Nitty-Gritty Details:
I provide relationship counseling to individuals, marriage and couples counseling, and family therapy out of my office in San Jose. I also work virtually, via phone or online, with clients throughout Silicon Valley and CA.
Education
Master of Social Work, New York University, New York, NY, May 2008
Bachelor of Arts in Psychology and Spanish, Pacific University, Forest Grove, OR, May 2006

License
Licensed Clinical Social Worker, CA, January 2012
CA License Number: LCS 28153
Click here to verify Shirani's license.

Professional Associations
California Association of Marriage and Family Therapists (CAMFT)
Complimentary and Alternative Medicine (CAM) Certifications
Syntara System Certified Practitioner
Reiki Level 2

Additional Languages
Spanish (complete fluency)
Hindi (fluency in verbal comprehension)
Meet Christopher Alvarado, LMFT
Specializing in Teens and their Families
For many years, I had compulsively and unconsciously maintained a way of life that was unmanageable. I often doubted my worth and, to compensate for feelings of low self-worth, I did everything I could to do more, be more, and achieve more.
Unfortunately, as a result, I was completely disconnected from myself and others, often feeling rageful, anxious, depressed, and inadequate.
However, when I made the choice to take care of myself spiritually, physically, and emotionally, I learned to practice loving and valuing myself. I could not have done it by myself.
To this day, I continue to participate in a variety of different forms of healing: psychotherapy; a 12-step program; Native American healing ceremonies; and dance and movement, to name a few. This is my own personal journey.
I believe that you, too, can begin to walk your journey and find healing along the way.
I do my best work with perfectionists, workaholics, and families with tension between mother's and sons.
I have been integrating specific principles into my work with clients since I began practicing psychotherapy in 2010: transparency, collaboration, and choice. This allows me to be honest and empathic with my clients and to help them remain accountable for the changes they want to make.
I look forward to working with you.
The Nitty-Gritty Details:
I provide relationship counseling for individuals and family therapy at our San Jose location, which borders Campbell, Los Gatos, and Almaden. I currently offer Saturday appointments.
Education
Master of Arts, Psychology, Golden Gate University, 2011
Bachelor of Arts, Spanish Studies, Santa Clara University, 2001
License
Licensed Marriage and Family Therapist, CA, October 2015
CA License Number: 89614
Click here to verify Christopher's License

Professional Associations
California Association of Marriage and Family Therapists (CAMFT)
American Association of Marriage and Family Therapists (AAMFT)
Association for Play Therapy
The Theraplay Institute

Additional Languages
Spanish